On the occastion of the SCS Fall Meeting 2019 dinner, Alain De Mesmaker, President of the Swiss Chemical Society awarded three individuals and one group for their outstanding scientific research activities. The ceremonies took place in the Zunfthaus zur Waag in Zürich on September 5 and the award lectures were held as plenary lectures at the SCS Fall Meeting 2019 at Irchel Campus of the University of Zürich.
The SCS Board and the Award Committee like to congratulate the winners again for their fantastic contributions.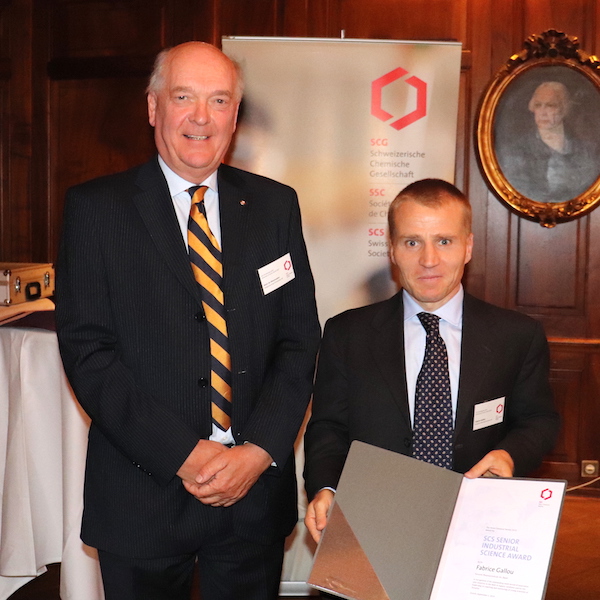 Dr. Fabrice Gallou, Novartis Pharmaceuticals AG, Basel, received the SCS Senior Industrial Science Award 2019 in recognition of his outstanding track record of innovation and creativity in the field of organic synthesis and for his leadership in coaching and mentoring of young scientists at Novartis.
The prize is endowed with CHF 10'000.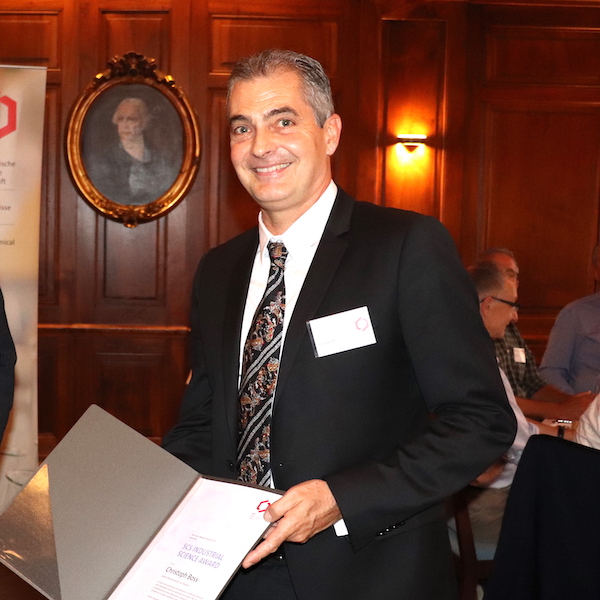 Dr. Christoph Boss, Idorsia Pharmaceuticals Ltd., Allschwil, was awarded the SCS Industrial Science Award 2019 to honor his outstanding contributions as medicinal chemists with remarkable analytical skills and an excellent flair for multidimensional lead optimization taking into consideration all aspects of modern medicinal chemistry.
The prize is endowed with CHF 7'000.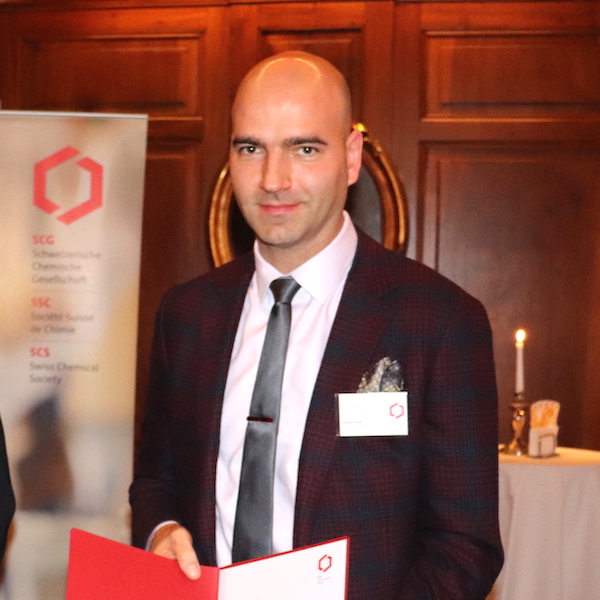 Prof. David Sarlah, University of Illinois, Urbana (USA), was invited to Switzerland to recieve the Grammaticakis-Neumann Award 2019 for his great achievements is the development of photochemical dearomatization of nonactivated arenes that allows for a rapid incorporation of oxygen, nitrogen and carbon functionality with exquisite stereocontrol.
The prize is endowed with CHF 5'000.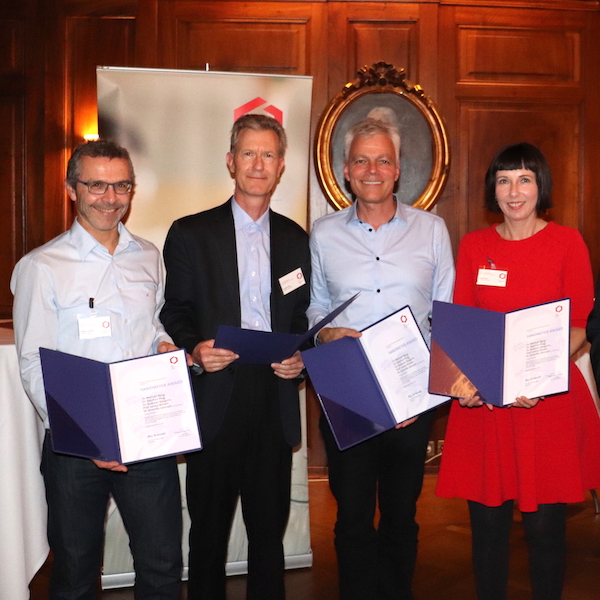 Dr. Michael Berg, Dr. Stephan Hug, Dr. Annette Johnson (in memoriam), Dr. Andreas Voegelin and Prof. Lenny Winkel, from the Eawag, Dübendorf, won the 2019 Sandmeyer Award for their experimental and modelling studies on drinking water contamination by arsenic and other geogenic elements with an enormous impact not only in Switzerland but around the globe.
The prize is endowed with CHF 20'000.
---
David Spichiger, SCS
21.09.2019