On September 9, 2021 the first Swiss Chemistry Science Night took place at Casino Bern! More than eighty award winners and invited guests followed the invitation and enjoyed the first real on-site event of the SCS since March 2020. Leslie Fendt, F. Hoffmann-La Roche, and Martin Vollmer, Clariant, guided through the evening as moderators and presented the guests and awardees in dialogue with the SCS president, Alain De Mesmaeker, in a competent and highly entertaining manner. Andrea Gmür, Die Mitte (LU), and Stephan Mumenthaler, director of scienceindustries, opened the evening with their welcome messages before no less than 32 winners for 17 prizes were honored.
The event honored the winners of the 2020 and 2021 Swiss Chemical Society Awards in front of distinguished leaders from industry and academia as well as representatives from politics and was a celebration of discovery and innovation in the chemical sciences. The gala was very much appreciated by the community and provided a networking platform for industry and academic members. 
Some of the award winners gave their award lecture at the online SCS Fall Meeting the following day. 
After six years of service, Alain De Mesmaeker will step down as SCS President at the end of 2021 and was honored for his impact and achievements. Next year Prof. Christian Bochet will take over the mandate and will be the host of the 2nd Swiss Chemistry Science Night. Also Hans Peter Lüthi was honored for his service of nine years as SCS treasurer. He already handed over the mandate to Maud Reiter in August 2021.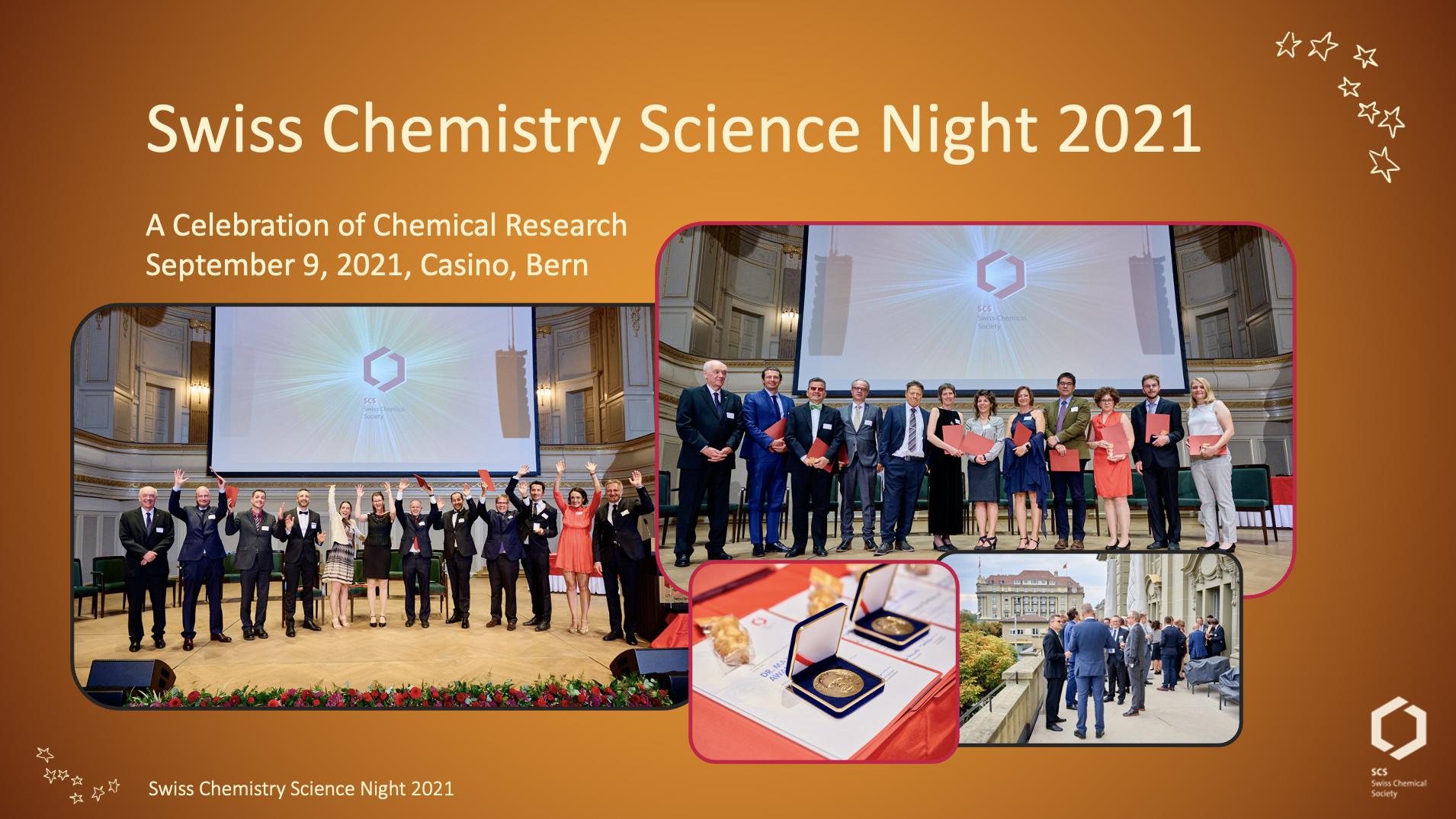 Links
---
Céline Wittwer, SCS
13.09.2021