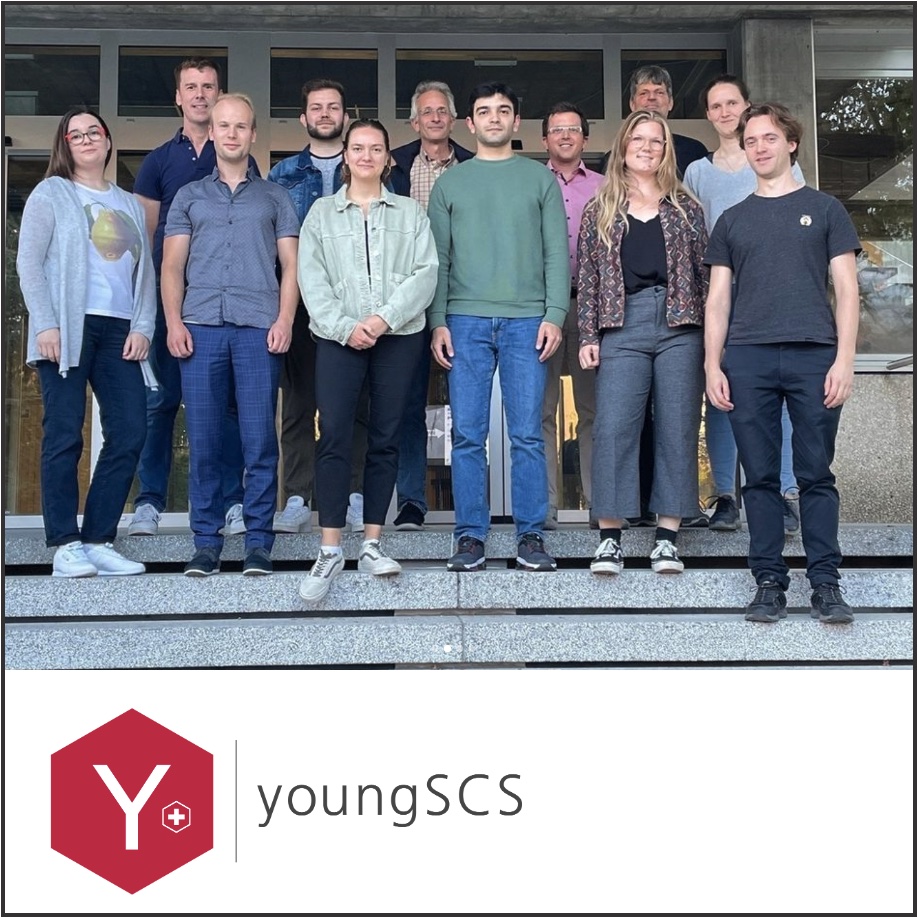 Excitingly, on the 13.10.2023, the first event of the SCS Mentoring Program for the BeNeFri Cluster was held in the Chemistry Department of the University of Fribourg.
Around some snacks and a good glass of wine, mentors and mentees got to know each other and had the chance to express their thoughts and their expectations about the program and which topics the mentees would like to discuss in the next sessions. We're looking forward to the next BeNeFri group event in January 2024 😌😍
---
Approach
Four regional clusters, each consisting of a managing team, mentors and mentees, will be established. Each cluster will define the activities, one per semester, at its "kick off meeting". At the end of the year, the cluster will meet for a closing event.

Website: https://scs-foundation.ch/mentoring
Follow youngSCS on Instagram: https://www.instagram.com/youngscs_/
---
Sophia Belrhomari, University of Bern
Gaetano Geraci, University of Bern
Marie-Désirée Scheidt, University of Neuchâtel
David Spichiger, SCS
16.10.2023